仓储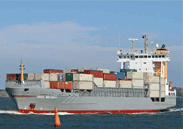 Warehousing service includes racked, free standing and our professional service is supported by using the following facilities of containerization, palletizing, packaging, labeling, quality control and import and export handling to enable us in supplying a secure and effective network that ensures all goods are safely secured and accounted for at all times. Our warehouse provides more than adequate storage for any items before our delivery to your final destination required.
Payment on Receipt of Goods, special for personal goods and few order, easy to deal with simple factory which not good at export but nice price and quality!
Pick &Pack Ware house service includes: pick&pack、 labeling、cargo classification、cleaning up cargos.pick&pack etc. Customers can get the status of packaging in real time in SDI E-System via Internet.